LIPOSUCTION / LIPOSCULPTURE
Many men and women find themselves struggling to get rid of stubborn pockets of unwanted fat. Liposuction is a technique to remove problem deposits of fat from specific areas of the body, face or neck. It can be used to contour the thighs and hips, smooth the abdomen, shape the calves or eliminate a double chin. The newer Vaser ® technique is particularly good for male and female breast reduction. It produces smoother contours and quicker recovery times compared with other types of liposuction.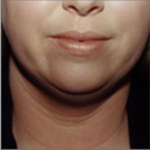 Before*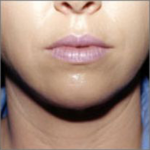 After*
ABDOMINOPLASTY / TUMMY TUCK
Loose skin, excess fat and lax musclse can sometimes limit your abdominal appearance no matter how many stomach exercises you do. A tummy tuck surgically removes redundant skin and unwanted fat from the abdominal area and may also tighten the muscles of the abdominal wall. The result is a sleeker profile and a tighter, flatter tummy.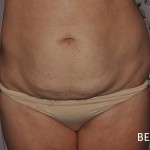 Before*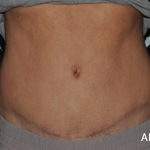 After*
BRACHIAPLASTY / ARM SURGERY
Brachiaplasty is a surgical procedure to remove excess skin and fat from the upper arms. This surgery can help those who have been left with excess skin following weight loss through diet and exercise, or following successful weight loss surgery. Surgery is not a weight loss treatment. If you plan to do lose more weight, then it is advisable to do so before having a Brachiaplasty. The results of Brachiaplasty can be long lasting, providing you maintain a healthy weight.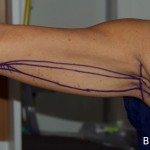 Before*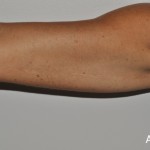 After*
Armlift surgery is usually performed under a general anaesthetic and you may need to stay in hospital one night. You will also need to plan time off work so that you can relax and recover at home.
Your surgeon will make appropriate incisions on the inner/under surfaces of your arm between your elbow and armpit. Excess skin and fat are removed and the remaining skin is stretched and stitched back together. There will be some visible scarring and this will be discussed with you before your operation.
Following surgery you may have drainage tubes in your arms that are in place to drain away any excess fluid. These are removed before you are discharged home. You will have wound dressings and a supportive compression garment in place. Mr Lofts will advise you as to how long you will be required to wear your supportive compression garment and whether it is to be worn day and night. At your post-operative follow-up appointment your surgeon will assess your progress and give advice on when you can resume your normal activities.
For further information please read the post operative instructions and if you have further questions my staff or I are available to talk to you should you have any concerns.
After a Brachiaplasty you are likely to have some discomfort, swelling, bruising, and pain or tenderness in your arms. These are temporary and should subside after the first few weeks. You will be left with visible scars following your surgery. Initially they will be red and slightly raised, but they will gradually soften and fade over time.