BREAST IMPLANTS/AUGMENTATION
Types of Implants
Breast implants are available in an extensive range of sizes, shapes and types of fill. All implants have a durable, seamless outer silicone layer. Since early 2015 I have been using the Motiva Implant Matrix® range of implants, made of medical grade silicone elastomer shell and filled with medical grade form-stable silicone gel.
The Motiva Implant Matrix® – SilkSurface® and VelvetSurface® have unique nanotextured surfaces designed without the use foreign materials like salt and sugar. This provides increased compatibility with the natural breast tissue and a more natural interaction between the implant and natural breast tissues.
Motiva® have developed the Ergonomix® range of implants with viscoelastic gel that adapts to the natural breast shape and has the most natural look and feel. This particular range has a round shape when lying flat but on standing up the implant assumes an anatomical or teardrop shape and there are no issues with malrotation or position change with this implant.
Motiva® implants have very low friction coefficients and are ideal for women with an active lifestyle.
Motiva® breast implants also contain Q Inside Safety Technology™️. This is an FDA approved passive microtransponder (RFID i.e. a radiofrequency identification device) that records the unique electronic serial number of the implant. No other personal data is stored on the device. The serial numbers will be accessed by a handheld scanner operated by Dr Loft's nurse after surgery, to facilitate online registration of the implants on a highly confidential and secure database and to activate the warranty.
The Motiva® range of implants is available in a range of sizes, profiles and anatomical (teardrop) shaped implants or round implants, with a number of size options. They are the most technologically advanced breast implants available with many unique safety features, including an electronic serial number device in the implant approved by the Food and Drug Administration in the USA.
During the consultation I will provide you with more information so that you can decide which implant best suits you.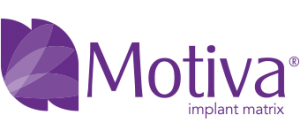 For more information on the Motiva® implant range visit www.motivaimplants.com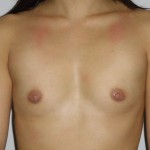 Before*
After*
If you are a woman who feels her breasts are too large, for cosmetic or physical reasons, breast reduction surgery may be a beneficial option to consider. Breast reduction (reduction mammoplasty) surgically removes excess skin and breast tissue, making your breasts more proportional to the rest of your body.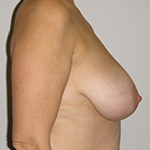 Before*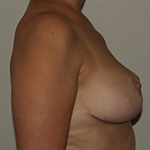 After*
If you've ever wished your breasts were firmer, higher and more youthful-looking, breast lift surgery may offer the enhancement you seek. Breast lift surgery (mastopexy) addresses issues of droop, surgically removing excess skin while repositioning the nipple and reshaping the breast for a firmer, more youthful appearance.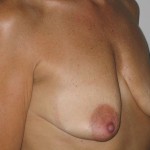 Before*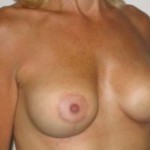 After*
Breast reconstruction is a type of surgery for women who have had all or part of a breast removed. The surgery rebuilds the breast mound so that it is about the same size and shape as it was before. The nipple and the darker area around the nipple (areola) can also be added. Most women who have had a breast removed (mastectomy) can have reconstruction. Breast reconstruction is done by a plastic surgeon and there are a number of post mastectomy options to discuss and consider as we explore what's best for you.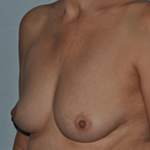 Before*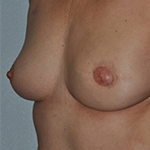 After*
In the medical world, the fat-injection procedure is known as autologous fat transplantation or microlipofilling. It involves extracting fat cells from one area of the body to increase tissue volume of fat in another area of the body. Fat can be removed (harvested by liposuction) from the abdomen, thighs, buttocks or elsewhere and reinjected into areas of the body where volume is needed for cosmetic or medical reasons.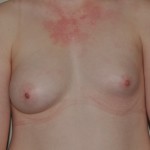 Before*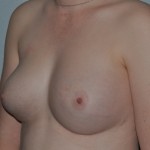 After*
Uneven breast shape, asymmetry in shape and volume and visible implant ripples are a few of the unfavourable outcomes associated with augmented breasts that can be improved with fat grafting. Ideally, the implant can be left in place and fat added to specific areas to improve the appearance of the breast. This procedure can be carried out at the practice under local anaesthetic with or without sedation. It is minimally invasive and requires little if any time off from normal activities.
Breast defects after lumpectomy following breast cancer can be addressed with fat grafting. With mastectomy patients, depending on the type of reconstruction (flaps or implants), the inclusion of fat grafting to address contour defects improves the cosmetic result for the patient. For smaller areas the procedure is carried out at the practice, under local anaesthetic, requiring limited downtime. For more substantial areas there may be a need to have sedation at the hospital as a daycase procedure.
To achieve optimal results from breast fat grafting following reconstructive surgery Mr Lofts selectively recommends the use of the BRAVA system. This system optimises the survival of the grafted fat when use before and after surgery through increased blood flow and oxygen to the breast tissue.
BRAVA is an external tissue expander that thickens the breast tissues and stretches the skin. With thicker breast tissues and more space this allows the surgeon to transfer bigger volumes of fat, which often means that only a single fat grafting procedure is required.
The technique was pioneered by Dr Khouri at the Miami Breast Center and for more information on the BRAVA system used by Julian Lofts check the following website: