Scar revision surgery minimizes the scar so that it is more consistent with your surrounding skin tone and texture. Scars are unavoidable results of injury or surgery and poor healing may contribute to scars that are obvious, unsightly or disfiguring. Your treatment options may vary based on the type and degree of scarring. Scar revision can provide a more pleasing cosmetic result or realign scars that restrict movement.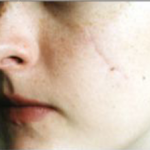 Before*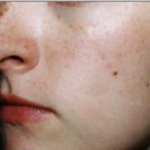 After*
SKIN CANCER / MELANOMA / MOLE REMOVAL
If you have been diagnosed with skin cancer, you are not alone. Skin cancer is the one of the most common forms of cancer in New Zealand and its incidence continues to rise. Although skin cancers can be found on any part of the body, about 80 percent appear on the face, head or neck, where they may be disfiguring as well as dangerous and need to be removed. Plastic surgery techniques restore what has been taken away and minimise scarring.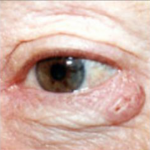 Before*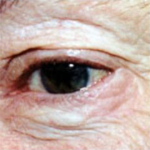 After*
Skin cancer is the most common cancer in New Zealand, with New Zealanders at high risk of developing a skin cancer during their lifetime. Our skin cancer rates are among the highest in the world. Melanoma incidence rates in Australia and New Zealand are around four times as high as those found in Canada, the USA and the United Kingdom(1).
New Zealand's high rates of skin cancer are due to a number of factors including the strength of the UV rays that reach New Zealand during the daylight savings months, low ozone values, our outdoor lifestyle, our tendency to 'seek the sun', and the high proportion of people with fair skin in our population. Light skin type, large numbers of moles and excessive sun exposure (particularly intermittent episodes of sunburn), especially in childhood and adolescence, are the major predictors of melanoma risk.
The aim of the Cancer Society of New Zealand is to minimise the impact of cancer on New Zealanders. The Cancer Society offers information to health professionals, students and people with cancer and their families. Printed material on smoking, sun protection, healthy eating, specific cancers and treatments are available.
A toll-free information service (0800 800 426) is available within New Zealand. This is staffed by nurses to assist particularly those with cancer, their families and friends.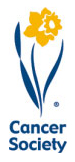 Julian has recently become an Affiliated Provider to Southern Cross Health Society for skin cancer assessment, biopsy, removal and the removal of pre-cancerous lesions and cysts. As a member of Southern Cross Health Society we manage the prior approval process on your behalf. If you would like to know more about the Affiliated Provider Services offered by Julian Lofts contact us on 09 520 3906.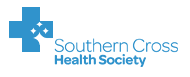 REPAIR OF ABDOMINAL WALL WEAKNESS
Abdominoplasty, known more commonly as a "tummy tuck" is a surgical procedure to remove excess skin and fat from the middle and lower abdomen and to tighten the muscles of the abdominal wall. The procedure can dramatically reduce the appearance of an abdominal bulge.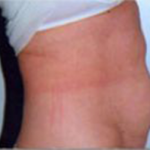 Before*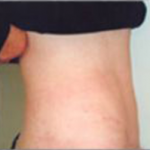 After*