Botox® - Anti wrinkle injection
As we age, changes occur at different rates to our upper, mid and lower face. In the upper face, 'dynamic' lines appear in the forehead and around the eyes when we smile or frown. These lines appear because various muscles contract to form different facial expressions. Over time the lines get deeper, even when the face is relaxed.
These dynamic lines can be erased using non-surgical treatment called Botox®.
Botox® relaxes wrinkle causing muscles to help refresh your facial appearance, without affecting the normal facial expressions and lasts 4-6 months.
Botox® treatments are quick and simple non-surgical procedures. During treatment a small amount of Botox® is injected into specific facial muscles with a very fine needle. Usually this takes 10-15 minutes, no anaesthetic is needed and you can go back to normal everyday activities after the treatment. The results are evident within 2-3 days and it can take upto 10-14 days for the full results to be visible. The effects of treatment usually last upto 4 months and gradually decrease over time. If you have regular Botox® treatments the effects may last longer.
For more information in regards to unit price and your suitability forBotox® please contact the Practice Nurse.
For more information about Botox® visit https://www.allergan.com.au/en-au/products/list/botox
Cryolipolysis is a recent technology and it is a non-invasive treatment that is used to destroy fat cells. Fat cells can be selectively cooled to self destruct over the next 3-12 weeks.
Micool® targets localised fat bulges by sucking the skin and fat into an applicator and the tissue rapidly becomes less sensitive or numb as the cold takes effect. Initially you will feel firm pressure and cold but this is not painful. The procedure does not require local anaesthetic or sedation and takes approximately 45-60 minutes per session. Treatment costs are either $800 or $600 per session, depending on the number or size of areas treated.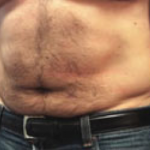 Before*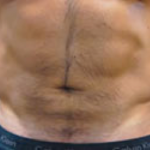 After*
The technology has been developed for individuals (17 years and above) with specific mild to moderate fatty deposits (pinch 2-2.5 cm) primarily on the abdomen, hips, inner thigh, flanks, back and upper arms. Those with more significant generalised fat deposits (for example a Body Mass Index above 30) would not get the desired results.
Micool® for females – This is a non-invasive way to change your figure by reducing fat in common trouble spots like the muffin top or stomach roll, that seem impossible to get rid of with diet and exercise alone. Other target areas include inner arms and thighs, fact above or below the bra strapline, and calves.
Micool® for males – This is a non-invasive and convenient way to naturally lose that spare tyre or the love handles (flanks) that don't seem to shift or respond to exercise. It can also be used to reduce fatty breast tissue.
Before the treatment your measurements and photographs will be taken. Your practitioner will identify the areas to be treated and will then apply a gel pad to protect the skin.
A large rectangular shaped applicator is placed over the area and vacuum pressure is applied which produces a pulling sensation. While this sensation is unusual it is not painful and once the applicators are in place you can lie down, check emails or read a book and relax.
Each session takes approximately 45-60 minutes and treatment will be tailored to meet your needs.
Following treatment you are able to return to work or usual daily routine, with no special garments required.
Side effects may include transient redness of the skin, bruising and temporary numbness or hypersensitivity at the treatment site. These side effects usually resolve within the first week.
One session is usually sufficient for most people in most areas, although this depends largely on the thickness of the fat and your personal goals. Because the abdomen is a larger area, 2 to 4 treatments may be required.
Fat freezing may be repeated in the same area but it is recommended that the second treatment is not carried out until 8 weeks following the first treatment.
Clinical trials with non-invasive Micool® have shown a reduction in fat cells (from 3 weeks to 3 months) following treatment of between 20-30%, and for most people the loss is measured in centimeters rather than kilograms on the scales. To maintain these results it is suggested that a regular exercise routine and healthy diet is followed.