I work full time as a Plastic Surgeon with a private practice in Auckland, specialising in cosmetic and reconstructive surgery of the face, breast and body. I operate predominantly at St Marks Road Surgical Centre, 3 St Marks Road, Remuera and also Ascot Hospital, Greenlane.
I perform a number of minor surgical procedures at my practice which is located at 6 St Vincent Avenue, Remuera. I also consult from The Skin Institute in Lake Road, Takapuna.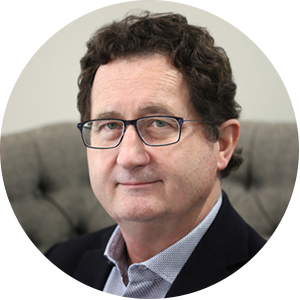 I have 20+ years experience with the BioDimensional™ system of implants used in breast augmentation and reconstruction. I have one of the largest and most successful breast enhancement practices in the country. In the late 1990's I became one of the first surgeon's in New Zealand to introduce the technique of ultrasonic liposuction and this year I've added further refinements with the technique of liposelection by Vaser™. This technique stands for Vibration Amplification of Sound Energy at Resonance and achieves rapid fat fragmentation with a minimal amount of controlled ultrasonic energy. This means even very tough fat can be easily penetrated and broken down. There is significantly reduced trauma to the surrounding tissues resulting in less bruising, pain and swelling and a shorter post-operative recovery.It is very successful for the treatment of all areas of the body including breasts, neck, abdomen, jowls and areas on the back as well as more delicate areas of the arms, armpits inner thighs and knees.
In additional to liposelection I have more recently introduced fat grafting procedures to my surgical repertoire. Fat grafting involves taking the fat rom one area of the patient and injecting it elsewhere. This is producing good results in facial rejuvenation to address volume loss in the face and for contour defects in reconstructed breasts. I regularly go to advanced training courses and seminars in America, Australia and Europe to learn the latest techniques of breast surgery, body contouring and aesthetic facial surgery. I regularly attend the annual scientific meeting of the Australasian Society of Aesthetic Plastic Surgeons masterclasses on advanced body lifting techniques for patients who have lost large amounts of weight or who have very loose skin. I also present and review developments in breast enlargement, lifting and reconstruction and frequently travel overseas to review the latest developments in cosmetic and reconstructive surgery.
REFERRALS TO OTHER HEALTH PROFESSIONALS
I refer patients, where appropriate, to other skilled health professionals for personalised holistic care before and after surgery.
* Lymphatic drainage massage – I refer to a European trained naturopath. Her gentle and effective treatments reduce pain and swelling dramatically and can help to reduce cellulite and stretch marks.
* Skin care consultants – for sun or acne-damaged skin problems as well as analysis and adjunctive treatment of vascular pigmentation and scarring issues. Also pre and post facelift programme and treatment
* Deep tissue massage therapist – therapeutic massage to reduce stress and prepare the body for major surgery.