1 . Southern Cross Affiliated Provider
Since 2014 Julian has been an Affiliated Provider to Southern Cross Health Society for skin cancer assessment, biopsy, removal of pre-cancerous lesions and cysts. This ensures a very streamlined process for you as our patient. If you come to see us regarding skin cancer detection and/or treatment, we have automatic prior approval to see you for your assessment. We will then process the prior approval paperwork for Southern Cross Health Society to authorise the surgery costs. This is a significant time saver and means that treatment, should you need it, will be offered in a shorter timeframe.
The practice also has Affiliated Provider Contracts for eyelid surgery, (functional blepharoplasty). A prerequisite for this type of surgery is visual field testing to establish if you qualify for the procedure.
In 2017 Julian also contracted to provide minor breast reconstruction procedures under the Affiliated Provider Contract. For more information on the types of procedures that are covered please contact the practice or Southern Cross.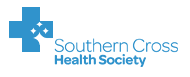 2. Nova Medical Finance
Nova Medical Finance is New Zealand's only specialist medical finance company and offers the flexibility of easy payment plans for your surgery. They offer some of the lowest personal loan rates available and understand the unique requirements of borrowing for medical purposes.
Nova is run by doctors and other medical professionals, and works very closely with the medical profession. Nova is affiliated with some of the best and most highly trained doctors in New Zealand and works with these practices to ensure the best possible outcome for patients. Because they are specialist medical financiers they also understand the need for discretion and sensitivity when it comes to all things medical.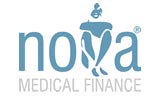 Financing with NOVA
With Nova, financing your surgery simple.
1. Fill out the on-line application form at http://www.novamedical.co.nz/application
2. Nova will give you a call within 24 hours and advise you of the outcome, and will then send you some documentation to complete once approved.
3. Once Nova has received the completed documentation back from you your bank account will be direct credited with the funds for your surgery.
To apply online now, click on the link below:
Or for more information call Nova Medical Finance toll-free on:
0800 NOVAMED (668263)
What are the monthly repayments?
Nova offers a discounted interest rate of 14.75%* per annum for patients of affiliated practices like New Zealand Institute of Plastic and Cosmetic Surgery. This is one of the lowest personal loan rates in the country.
Note:
1. Repayments are based on a discounted interest rate of 14.75% p.a., documentation fee of $250 and include optional Lifestyle Protection Insurance
2. A standard interest rate of 15.75% p.a. applies to patients of affiliated practices. We are pleased to offer the 1% Novasure interest rate discount to approved clients who wish to include Lifestyle Protection Insurance
3. Rates and fees are subject to change without notice
4. All approvals are subject to normal lending criteria
3. ACC and Private Treatment Fees
Julian Lofts is a registered ACC provider. ACC subsidies are available for all treatments required as a result of accident or injury. Legislative changes have meant that patients are often required to make a contribution towards the treatment.
Charges will depend on the length of the appointment required to deal with the complexity of your injury.
ACC co-payment of $30 for the initial consult/assessment and $45 for follow up treatments/appointments.
For all other procedure/fee estimates please contact the practice.